Booties are trending this year. They have been around for a long time, but this year they have gained popularity. They come in classy, casual and extreme. For a good overview of styles go to overstock.com for a great variety of booties. Some are totally laughable.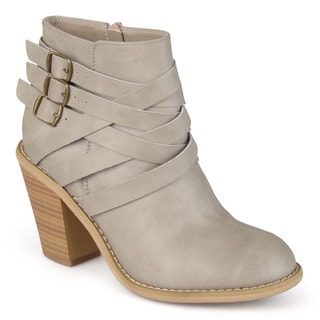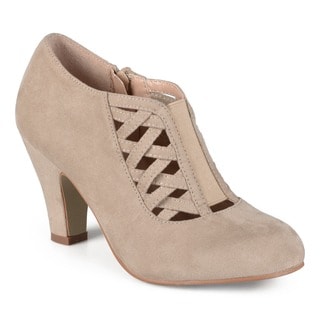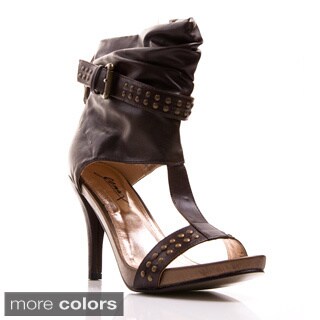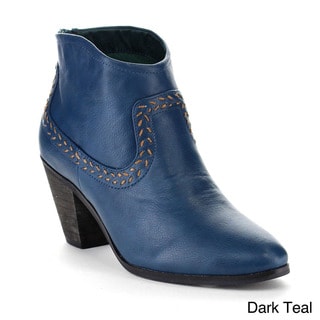 I would label these casual, dressy, outrageous and pretty. (I like the blue one.) The crazy one defies the word bootie--especially if it means a small boot. Like to wear these out in the snow?
Studio 5 had a segment on wearing booties. Check out Studio 5--Style File: All About Booties. It tells how to wear booties, what sox to wear, what to wear with a skirt.
Example: When wearing skinny stretch jeans tuck them into the booties. Otherwise, roll up the pant twice for slim jeans of jeans material and straight leg jeans.
Never wear white bootie sox that can be seen from the top. Use black or match the bootie.
With skirts use tights that pull a color out of the skirt or match the bootie color. Also bare legs are acceptable, but personally, I think it looks like a broken up line with a shorter skirt, bare leg then bootie. I really UNLIKE. Always match the style of skirt with style of bootie. Pleated and lace should have a dressy bootie, and casual skirts with casual bootie.
Over 40's beware of crazy styles in clothing and bootie together. Be age aware.
Ready, set, go. Get them while the style lasts. Just buy one pair; you don't need to change your whole shoe wardrobe. Not that any of us would. Could be gone next year, but who knows?
HAPPY FEET
BLOG'nGRAM